As essential as they are to most material handling operations, forklifts can pose great danger to employees. There were more than 60 accidents related to industrial trucks, including forklifts, in 2017, according to the Occupational Safety and Health Administration. Eight led to fatalities.
By regularly inspecting the following five forklift safety devices, facilities can do their part to keep injury rates low and workplaces safer.
1. Brakes
Brakes are the absolute most important safety feature on any motorized vehicle. If the brakes malfunction, accidents are unavoidable.
At the beginning of each shift, operators are required by law to complete a full safety inspection. Operators should test the brakes and brake lights for functionality. If the brakes, brake pads or brake lights aren't working, the forklift should not be used until it is repaired, inspected again and passes.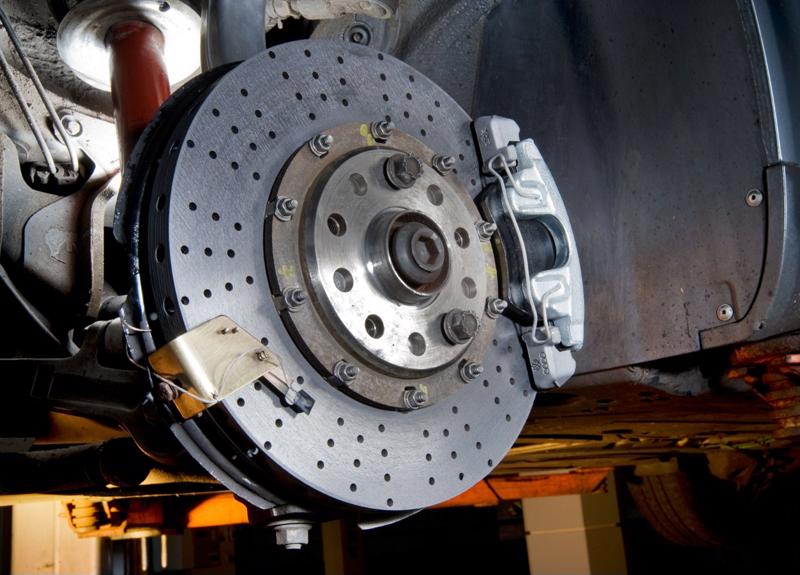 2. Seatbelts
All powered industrial lift trucks manufactured after 1992 are required to have a restraint system or enclosure of some kind, according to OSHA Director John B. Miles, Jr. in a letter of interpretation published on the U.S. Department of Labor website.
Tip-overs are one of the most common types of forklift accidents, and seat belts keep operators secure during these events. The Centers for Disease Control suggests that operators stay inside the truck with their seatbelts on, hold on tightly and lean away from the point of impact if the forklift they're driving begins to tip. So in order for seatbelts to service this important purpose, they must be inspected and repaired just like any other asset in a facility.
3. Overhead guards
An overhead guard protects operators from falling boxes and other small packages, but as OSHA explained, it's not designed to hold up if a full load falls onto it. As such, operators should still wear hard hats and other appropriate personal protective equipment.
Still, if there are dents, broken welds, missing bolts or other damage noticed during the guard's daily inspection, the truck should be decommissioned and repaired before use.
4. Lights
The lights on a forklift communicate important messages to other people in the area. In addition to brake lights and headlights, which OSHA requires "where general lighting is less than two lumens per square foot," forklift safety lights may include:
Directional lights.
Flashing warning lights.
Blue safety lights.
5. Horn
In the right circumstance, noise can be a safety instrument. In fact, OSHA requires that all forklift operators have access to "an operator controlled horn, whistle, gong or other sound-producing device." Any of these options can alert people in the area about the location and movements of a forklift. Drivers should also sound their horn at blind corners or intersections where visibility is limited.
Backup alarms that sound when the truck is operated in reverse can also work to keep workers aware of forklift direction.
When these safety devices and others - personal protective gear, fire extinguishers, etc. - are properly maintained, accidents become far less likely. Ensure your industrial trucks are kept in top condition by working with National Maintenance Services. We'll assign you a dedicated on-site technician who will work to keep your assets in working condition.