While the holidays may mean family gatherings and workplace parties for most people, for the average facility manager, it means busy days are ahead.
Peak season always brings challenges, but there are plenty of ways to plan ahead so you can skillfully handle the busiest weeks of the year. Have you considered how you manage your rental equipment during peak season? Here are five ways to get the most out of your assets this holiday season:
1. Review last year's obstacles
Look back at records from peak seasons past to see what challenges you faced. If you identify a pattern, like more forklift malfunctions than usual or bottlenecks at packaging stations, start thinking about a solution before business picks up. Do you need to schedule in-depth forklift inspections and repairs or all-out replacements? Were there a couple weeks where extra lift trucks would have helped? Strategic equipment rentals can help you avoid these challenges, but only if you know exactly how you want to use them. Your peak season track record will let you know.
2. Do a trial run
When your busiest days happen at the same time every year, it's easy to forget the many demands that come with them. The best way to prepare and weed out obstacles is to practice.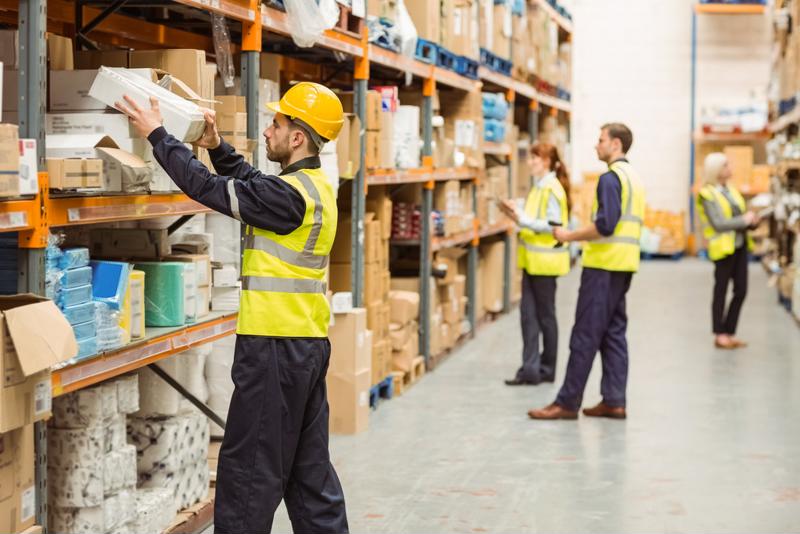 Inbound Logistics recommended holding a trial run by performing surge testing. To do this, hold up a half-day's order volume, then attempt to get through the entire day's work in a four-hour period. This will give you a good idea of what a heavy influx in orders will feel like, and lets your employees get into a rhythm for faster days. If you do decide to rent extra equipment to meet holiday demand, it'll also give your employees an opportunity to familiarize themselves with anything new and unfamiliar about the models you leased.
3. Swap out unreliable equipment
During peak season, you need to know that you can count on all your equipment to work correctly. If you have unreliable equipment, now is the time to repair or replace it. If you're not sure which pieces of equipment can't be counted out, it may be time to invest in a Computerized Maintenance Management System. A CMMS compiles data like maintenance request histories and usage patterns to help identify patterns among your fleet.
If your current material handling equipment isn't operating at peak efficiency, the holiday rush won't help matters. Instead of investing in new equipment now, consider renting. Doing so will provide a low-cost understanding of just how much material handling equipment you need to meet demand when it's at its highest. It will also give you the opportunity to try out new models before you decide to buy.
4. Order extras
It's generally a good idea to invest in the exact number of items you need - no more and no less. This keeps costs low because you don't have to deal with excess units that you don't actually need, and reduces congestion because you have enough to handle a normal workload.
However, you won't have a normal workload during peak season. During these times, you may want to have a few extra forklifts or another type of materials handling equipment. Schedule a rental in anticipation for your busy days so you have them available without the obligation to maintain them throughout the rest of the year.
5. Have a preventive maintenance plan for equipment
This is a tip to follow year-round, but it's especially helpful when you're busier than usual. When you have a plan to regularly inspect all equipment, perform preventive maintenance and responsibly replace items when they're at the end of their lifespans, your whole operation will work more smoothly. Facilities that follow a responsible equipment maintenance plan experience fewer unanticipated breakdowns and bottlenecks, thereby supporting a more efficient operation.
When you partner with National Maintenance Services, an on-site technician can take ownership of your equipment maintenance plan, including any material handling equipment rentals you needed for peak holiday shopping season. Your NMS technician is dedicated to your success, and will make repairs and recommendations as well as place orders for spare parts or additional rentals as needed. When working with NMS, you'll also have access to a state-of-the-art CMMS to help you improve your maintenance operations. To learn more about having an embedded technician through NMS, reach out today.