The forklift has evolved immensely since it was patented in 1867. According to The Palletizer, a naval supply magazine popular during World War II, early forklifts used to be called portable elevators, and they didn't experience widespread use until well into the 20th century.
Over the last 100 years since then, there have seen significant changes to forklift types, and these updates all make industrial spaces more efficient and safer than years previous. Here are some popular recent upgrades to the all-important lift truck:
Tires
Of all the parts of a forklift, the tires sustain the most abuse. After all, they hold up the weight of the truck, driver and load.
So, to combat wear and abuse, companies have begun studying new rubber compounds designed to keep tires in good shape for longer, BOSS Magazine reported. Not only does this make for a safer ride - smarter tires also increase the energy efficiency of the entire machine. Poor tires force the forklift to use more electricity. Changing the tire materials could lead to longer battery lives or more work with the same gallon of fuel, which translates to fewer disruptions for a recharge or refuel during the workday. New rubber compounds also limit stripping and marking on floors, and prevent tire debris from contaminating materials or products on site.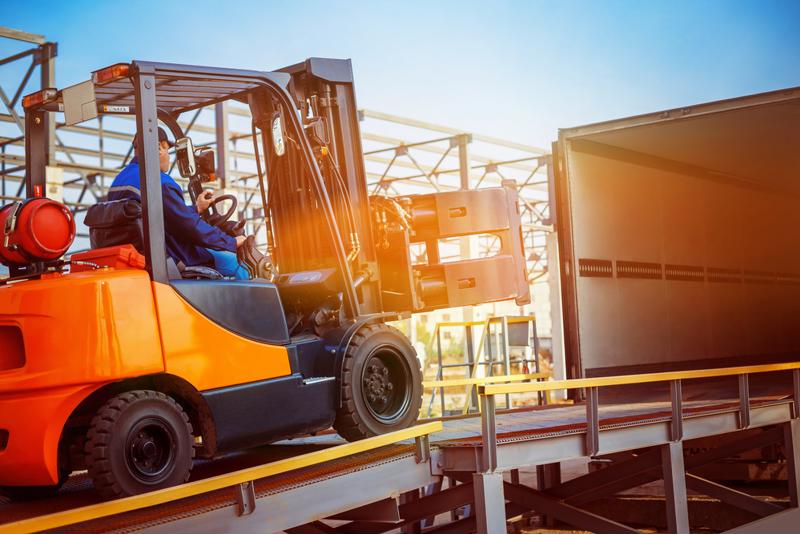 Clamps
Clamp efficiency is a point of concern for many fleet managers. Luckily, improved bearings and other updates have increased clamp efficiency to 80 percent, a 20 percent improvement over the past decade, Modern Materials Handling reported. Over the past 10 years, hydraulic pressure drop has decreased 70 percent, another sure sign of more energy-efficient clamps.
Batteries
Battery-powered forklifts present companies with numerous benefits, including less noise than combustion-powered trucks and a reduced reliance on natural gas or propane fuel. Further, the cost of powering an electric forklift is half that of a lift truck with a combustion engine, according to a Technavio market research report. So it comes as no surprise that global demand for forklift batteries is increasing. Between 2018 and 2020, this market is expected to increase 9 percent annually.
But it wasn't always like this. The first electric lift trucks on the market came with their own set of drawbacks, including a need for frequent recharging and the sheer weight of the battery itself. So what changed? Today, lithium-ion batteries offer a lightweight yet high-energy solution to this pair of problems. Additionally, newer electric forklift models hold a charge longer, allowing operators to carry out entire shifts without needing to take a recharge break.
Are your forklifts truly benefiting your facility? Work with NMS to determine the best way to ensure your forklifts are supporting your operations.