As summer winds to a close, facility managers need to be aware of how the changing seasons can impact their buildings. The beginning of fall is the perfect time to review your facilities and operations for emerging issues or ongoing problems.
1. Inspect the floor and grounds
The quality of your floor and the area surrounding your facility can affect safety and efficiency. Cracked floors are a tripping hazard, and slick floors increase the likelihood of slips and falls. Meanwhile, potholes can cause equipment damage and slow down operations.
Fixing these issues is best done during warm weather. Once winter arrives, the cold ground and cement is much harder to work with, making repairs a challenge.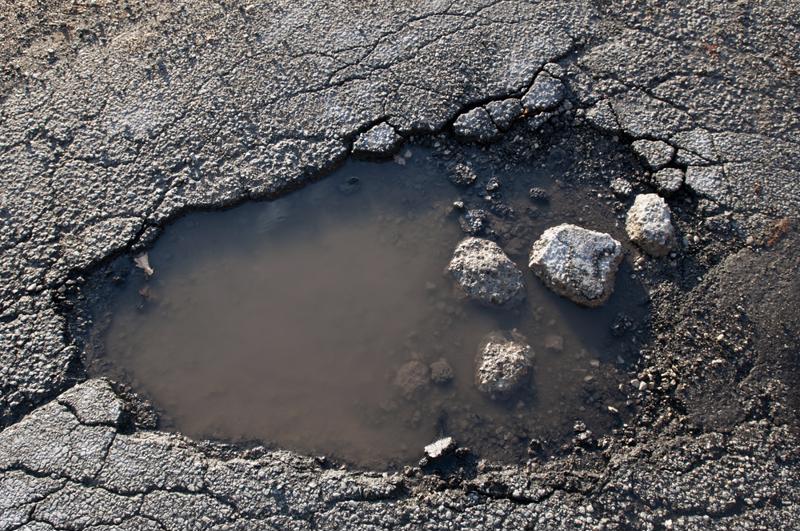 2. Look over loading docks
Fall always brings colorful leaves, and though they may look nice at first, they will inevitably wind up in a brown heap on the ground. As leaves, sticks and other debris gather, they'll eventually make their way into your facility on work boots, clothes and in the treads of tires.
Twigs, leaves and pebbles can easily get lodged into the mechanisms of your loading dock. Clear these out as often as possible to reduce unnecessary wear on your equipment. But do so safely - dock leveler and door maintenance can be dangerous if certain units aren't properly secured.
3. Review vehicles and machinery
Fluctuating temperatures, like the transition between the heat of summer and the cool of autumn, can have an impact on the equipment in your facility. Take the time to review all pieces of machinery in your operation to identify any areas that could be causing delays, or that could lead to larger problems later on.
4. Secure shelving units
Your racking system is the skeleton of your operation, necessary for storing and organizing inventory and materials. You may also have guards and braces that prevent damage from errant forklifts or other equipment and keep your shelving units protected.
Cold weather can make these items more fragile, increasing the likelihood that a strike can lead to a small crack. If your guards and braces are in good shape now, they may be fine as is, but it's important to inspect them after any potentially damaging incidents. However, if these assets are already showing signs of wear, such as small chips or dents, it may be best to replace them.
5. Prepare the HVAC system for winter
The change of seasons always calls for an HVAC inspection. Before winter arrives, be sure to inspect your air conditioning and heating units to make sure they're in good condition. You wouldn't want to reach your first below-freezing day without knowing whether your heating system works properly.
If your facility has certain areas that need to be kept at certain temperatures, such as a cold storage room for refrigerated products, now's the time to ensure your HVAC is prepared to maintain the proper conditions as temperatures fall.
Seasonal maintenance help from NMS
Performing warehouse maintenance services is critical at the change of the seasons. Working with a dedicated maintenance technician from National Maintenance Services can help you identify the areas in your warehouse that need updates before the winter comes. To learn more about the benefits of an embedded technician at your facility, reach out to NMS.