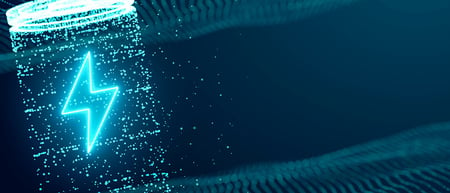 Originally published in Supply & Demand Chain Executive on May 27, 2022.
Written by TJ Shelters, VP of Sales.
A New Era of Power Management
Leaders in manufacturing and distribution across the country face a littany of issues that are accumulating by the day. Understaffed and ill-equipped. And waiting for the equipment they so badly need.
Facilities are trying to lessen what's on their plate. Many are turning to automation.
The challenge though is they are bypassing an easy opportunity, or the low hanging fruit in their existing material handling equipment -- their forklift power system.
Is this a surprise though? The efficiency and utility of essential equipment like forklifts and reach trucks is assumed. Their taken for granted just like the lights we flick on in a switch. And once it's flicked, how quickly we forget how intricate our forklift power and battery system is operating in the background.
This a major faux pas manufacturers and distributors make today. Forklift power is a major inhibitor in nearly every facility right now. It's destructive. And an often-overlooked problem. Most companies either buy an excess amount of batteries and throw money at the problem, or try to rely on a new technology like lithium-ion or hydrogen fuel cells to solve it. But is this ultimately going to solve the root cause?
New equipment works great years 1 and 2, but then ultimately begins to break down to due inadequate power management and maintenance.
Today, the way the industry performs maintenance on forklift power (i.e. batteries and charger system) is reactive. In short, managers wait until there's a serious problem and then they try to quickly patch it up.