Your forklift fleet is like the pulse of your business. If your forklifts aren't moving product and materials to where they need to go, then your company is losing time and money. For this reason, it's critical to ensure your fleet is as efficient as possible.
There are many ways you can support efficiency, and many of them are things you should already be doing, like inspections at the beginning of every shift and maintenance when a truck breaks down.
Outside of these tasks, data collection can prove to be a valuable way to improve your forklift utilization. Here's how:
Identify maintenance trends
One of the most valuable types of data you can collect is maintenance request history, which can afford meaningful insights, especially when made available through a computerized maintenance management system (CMMS).
Upon reviewing maintenance request history, you might notice that, for example, a single asset has needed same type of maintenance periodically. What's going on with that forklift? It may be getting old, or it could have a small, overlooked issue that's leading to frequent repairs.
Or you may find that many of your forklifts are experiencing the same type of problem. Perhaps it's a tire issue, or it could be that the floor in your warehouse needs some attention. Maybe there are cracks, potholes or excessive debris on the ground, which in turn could mean that you need a different type of tire to support the work your forklifts are doing.
No matter what maintenance trends you uncover, simply understanding the pattern can put you on the right track to avoiding issues in the future.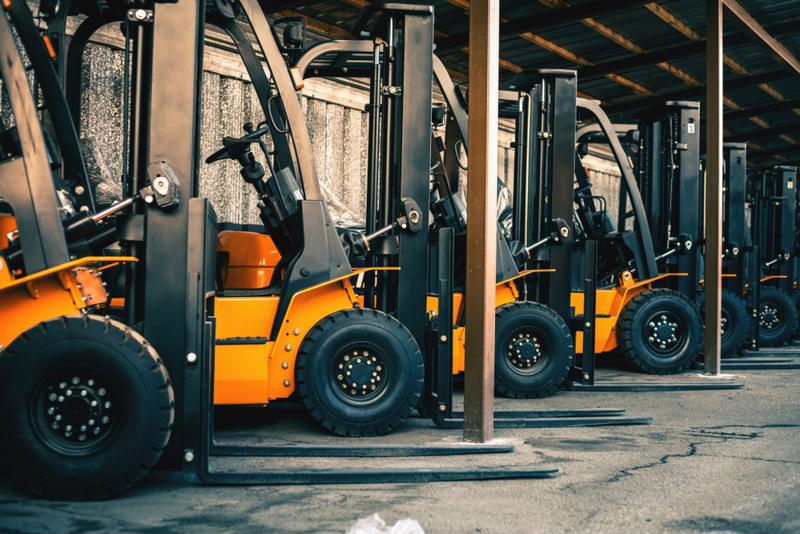 Improve rotational patterns
Another type of forklift data you may collect is usage patterns, which detail the trucks used most often, when they're used and where. If you see that a forklift is consistently being left behind, it could be a sign that it has a problem that needs to be addressed. Look that forklift over, talk to workers who have used it and get to the bottom of the situation.
Poor rotation may not be related to maintenance at all. It could just be the way the forklifts are organized when they're parked at the end of the shifts. Regardless of why some forklifts are used more than others, it's important to evenly distribute the burden of work across all your lift trucks. An overworked forklift wears out fast.
Strategically schedule planned maintenance
Preventive maintenance is key to responsible forklift ownership, but it can be difficult to determine the best day and time to pull a truck out of service for maintenance. You wouldn't want to hinder productivity at your facility if you can help it.
Luckily, the data you collect over time can tell you when the busiest hours, days and months will be. With this information, you can strategize and choose when to initiate planned downtime for lift truck maintenance.
Combine a CMMS with a skilled on-site technician
Collecting and monitoring data about your fleet can provide valuable information that can lead to better forklift utilization in your facility. But where do you start?
When you work with National Maintenance Services, a skilled technician will report to work at your facility every day and will monitor your maintenance as well as the information available through your CMMS, provided by NMS. To learn more about increasing data collection at your facility to boost your productivity, connect with NMS.