While the loading dock is perhaps the most critical point of any facility, it's also the most dangerous one. Between the equipment moving around, the ebb and flow of inventory and the many people needed to make facility operations flow smoothly, there are many opportunities for accidents to happen.
Transportation and material moving occupations experienced the greatest number of workplace injuries and illnesses in 2016, according to the Bureau of Labor Statistics. There were 178,620 injuries in these occupations, significantly higher than the second-most dangerous job category of production occupations with 99,070 incidents.
These statistics can be changed, though. Here are a few shipping dock safety tips you can employ at your location:
Keep the dock clean and dry
Slip, trip and fall incidents are among the leading causes of occupational injuries, accounting for 27 percent of all injuries in 2015, according to the BLS. Many times, slips, trips and falls can be prevented through proper care and organization of the workspace.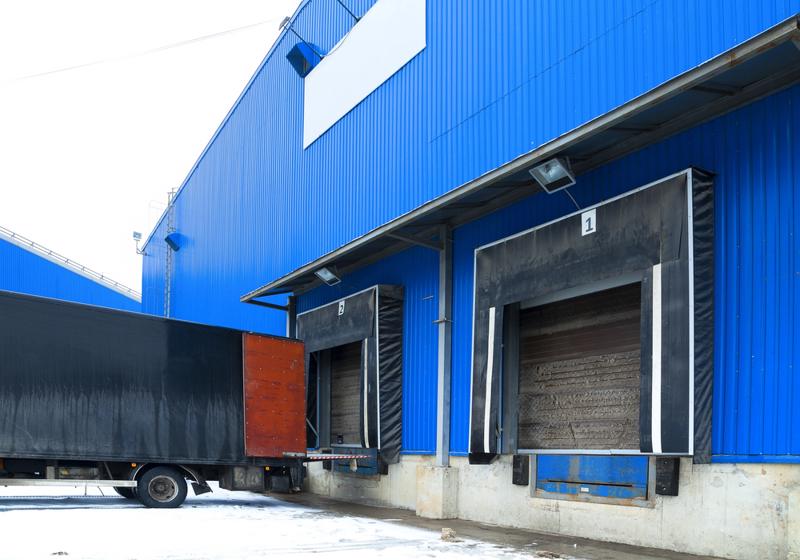 When weather conditions dampen the dock, take precautions to ensure the moisture doesn't affect worker safety. Dock seals are excellent for keeping weather outside the facility so employees don't have to deal with slippery conditions. Warehouse fans can also help in keeping damp environments dry.
Use lights for communication
Noise and language barriers can detract from good communication between workers. Light communications systems can help clear up any confusion at the loading dock, EHS Today explained.
Light systems are connected with trailer restraint systems. Forklift operators see a green light when the trailer is secured to the dock, indicating it's safe to move forward to retrieve or dispense inventory. Meanwhile, the trailer driver sees a red light, indicating it's not safe to pull away from the loading dock.
In another type of light communication system, a person or piece of equipment is moving inside the trailer triggers a motion sensor, which in turn illuminates a blue light that can be seen from the loading dock. It signals that someone is inside and could come back out soon.
Replace damaged or outdated equipment
Aging or damaged equipment won't always work as intended. A deteriorating machine component can't keep up with production the same way it could when it was brand new, and if it gets too overworked, it could break right in the middle of the workday.
An older but well maintained asset could still be working properly. But if there are new technologies that could make your dock safer, it could be worthwhile to invest in an update.
For example, some of today's dock levelers can be connected to the dock door and trailer restraints to create an integrated system. Consider a dock door that won't open until the trailer restraints have properly deployed, and a dock leveler that can't be put into place until the door is open. When the dock leveler is lowered, employees can feel confident that the trailer is already properly restrained and there's little chance of trailer creep.
When working with NMS, an on-site technician embedded into your operation will be able to identify any repairs that need to be made, and can conduct maintenance quickly. Get in touch with NMS to learn more ways an embedded technician can benefit your company.