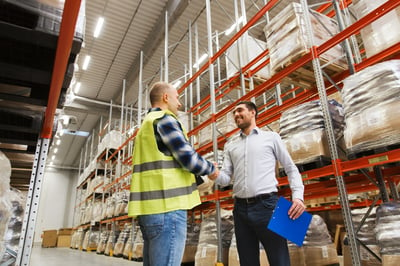 When it comes to critical power, let's start with a basic question: why outsource?
The short answer is that outsourcing allows you to strengthen your business by allowing you to concentrate on your strengths. This is particularly important when it comes to technical fields.
It's not enough just to outsource, though. The key to strengthening your business through strategic outsourcing relies on the quality of your partner. This is particularly true when it comes to outsourcing critical power because so much hinges on having continuous power when you need it.
Here are seven key things to look for when outsourcing critical power.
1. A One-Stop Shop for Products and Systems
There are 3 reasons you want a critical power vendor who's a one-stop shop for products and systems.
It drives cost reduction.

You're able to buy from many vendors, which gives you the edge in getting the best products of the moment.

Having only one vendor is a safety advantage because it limits the number of people on-site -- a consideration that's increasingly important in light of COVID-19.
2. Brand-Independent Recommendations
You want a critical power vendor who is beholden to quality, not to brands. Vendors who are affiliated with (or even just courted by) a particular brand are going to recommend products made by that brand: the result is that their recommendations will be based on what's best for that brand, not what's best for you. A critical power vendor who is brand-independent isn't beholden to any brand: they'll recommend what's best for your business, not what's best for their sales department.
3. Applied Engineering Expertise
Why would you need to outsource applied engineering expertise, particularly if you already have engineering experts on staff? Fittingly, the answer is something that engineers in particular value: efficiency. It's simply not the most efficient or effective use of your engineering team's time and resources to take them off of other projects in order to make sure that they're competent in everything from the latest battery technologies to financial analysis. If you outsource to a company with subject matter experts, your engineering team is freed up to use their time and resources more efficiently, putting their skills where they're most needed.
4. Tried-and-true Experience
Perhaps the clearest business takeaway from the pandemic has been this: you can't trust critical power to amateurs. One consequence we've seen during the pandemic is that some company systems have experienced major issues due to improper installation. While those problems would normally be caught by on-site staff, many companies have gone remote and issues have escalated. However, even in the best of times, you have enough on your plate without worrying about basic issues like proper installation. That's why it's critical to outsource to a company with tried-and-true experience creating lean, mean, consistently designed fighting machines.
5. Proactive Power Management
As the old saying goes: How do you get to Carnegie Hall? Practice, practice, practice. But here's one you might not have heard: How do you get to the right critical power partner? Practice proactive power management. What that means is designing a system and maintaining it in a way that forestalls issues, as opposed to simply reacting to problems. That's why it's crucial to partner with a company that practices proactive power management, from proper design to installation to maintenance. Every step is equally critical if you want to consistently lower costs and ensure that your power is there when you need it.
6. Warranty Management
Let's be honest: warranty management is a thorn in the side of most companies. It's almost impossible to access the records you need when something goes down. As a result, even when you're sure something was repaired three months ago and is still under warranty, you end up paying full price yet again. That's not even getting into the fact that you often can't even activate your warranty if you don't have the records that your system was installed by an approved service provider.
That's why you want to find a critical power vendor who manages not only the installation, but also upkeep and maintenance. There's no worrying about warranty coverage when it's already included.
7. Provides National Service
You want to find a vendor who can serve all of your locations nationally. A company who can provide national service can also provide:
○ Better cohesion
○ Simplified management
○ One-to-one data, making it easier to benchmark and improve your business
You know that you can't have critical power fail when you need it most. That's why making a considered decision about who to trust with your power is crucial. Expert outsourcing not only ensures that your critical power is there when you need it, it lowers your costs, manages your warranties, and makes your job easier.